Hey guys here we are again with another feature on the beautiful Angela Carling. This lady writes the most amazing novel's and she is back with another, Becoming Bryn sounds amazing, I can not wait to read it, here is an interview with the amazing Author!!!
"'Sometimes, I wish I could give you my life for awhile. You're so perfect and smart and you always know what to do. I bet you'd get straight A's for me and choose all the best friends and make my life as flawless as yours.' Her kind words felt like lashings against my jealous heart. When Bryn sat back, she'd pulled herself together, and with the exception of a few straggling tear stains on her cheeks, she looked more like her strong confident self. As if she was suddenly aware that she looked bad, she wiped the back of her hand across her face and then even that sign of vulnerability was gone."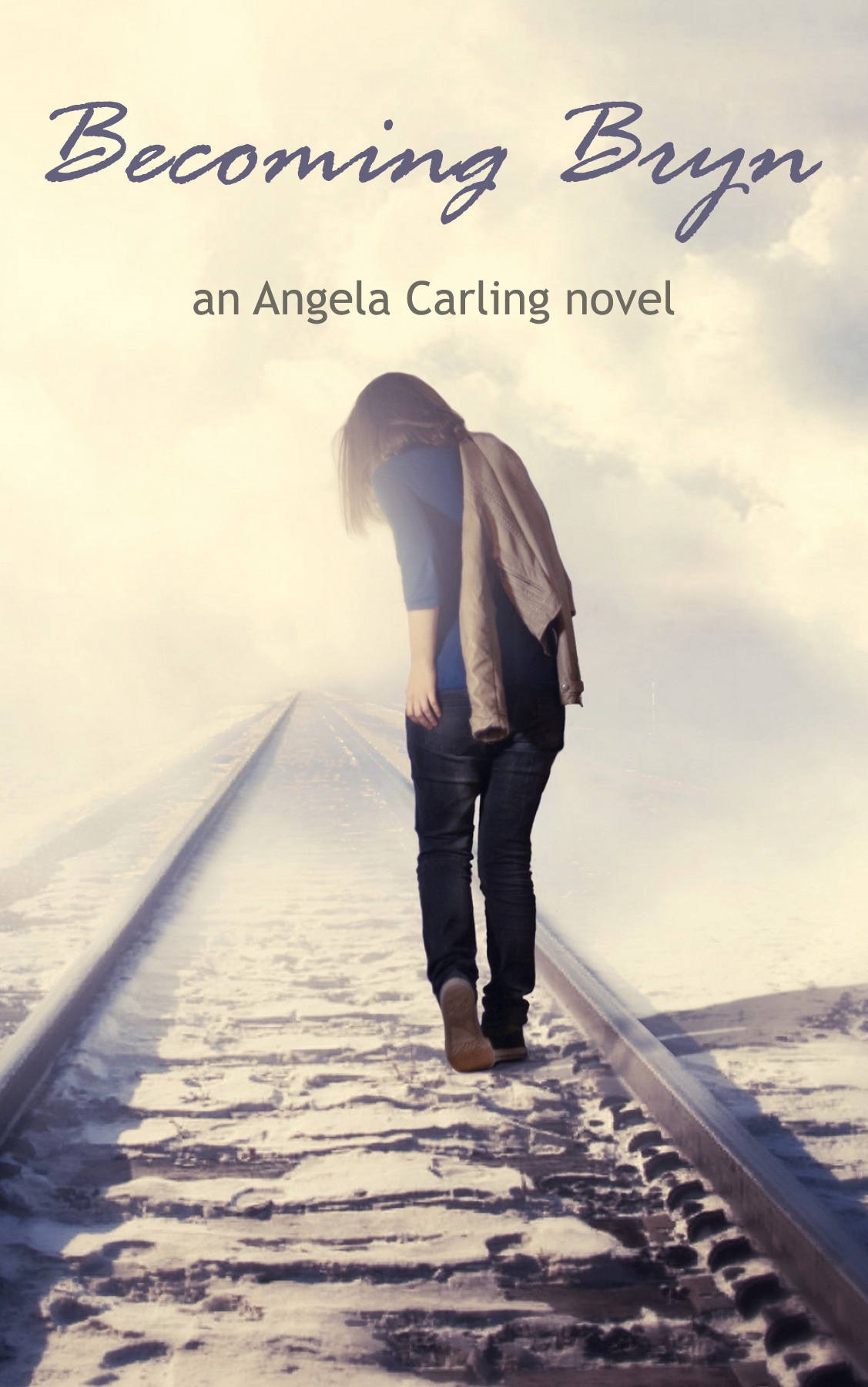 TBM: thank you for finding the time to answer some questions, how has your day been?
Thanks for asking.
It's sizzling hot here in Arizona so I've been hiding out in the air conditioner going to my hair stylist and of course checking in with the blog tour
:)
TBM: Tell us about your latest addition to the world?
I'm assuming you mean my latest book and not my
third
child...although publishing a book and having a baby have a lot in common!
Becoming Bryn is a story about twin sisters Jesse and Bryn. In a tragic sweep of events, Jesse, who is already
jealous
of her twin's popularity and boyfriend, wakes up from a coma to find that everyone thinks she
is her sister Bryn
. Suddenly Jesse
has to choose which life she will live, her own or Bryn's.
At the same time
,
Bryn is watching the entire situation unfold from the other side of an observation window
.
From there, things get really interesting.
TBM: You wrote Unbreakable love in third person, but becoming Bryn and Shackled in first, what was your thought process in making this decision?
No has ever asked me that. What a great question with a fairly simple answer. I wanted to get more out of my characters
. I wanted to
share with my readers not just what my characters were doing
,
but also what they were thinking and feeling-
and first person helped me do this!
TBM: Was the writing process different and if so how?
Yes, to be brutally honest, with Unbreakable Love I was completely winging it,
going
willie
nillie
into my imagination and spewing out whatever I thought up, which was kind of fun by the way.
Now
two books later
I
'
m all grown up in my writing career and
when writing Becoming Bryn, I
actually organize
d
my ideas,
and
spen
t hours, days, weeks,
with my characters before I ever wr
o
te a word of the rough draft. Was it as fun as writing Unbreakable Love? Surprisingly, yes!
TBM: Do you have a favourite book out of the ones you have written? (mean question, I know)
Yeah, that
is
like asking which of my kids like best
[Symbol]
Shackled was the book I was most passionate about, but I loved the characters in Becoming Bryn the best. I was so connected to
them,
especially Ethan
,
that once I was finished writing the book I found myself missing them. That kind of makes me sound like a crazy person, huh
[Symbol]
TBM: how long did it take you to write the book?
Seven pink-o-licious
months.
TBM: What is a typical day in the life of Angela Carling?
A husband, three kids, five cats, two houses and a pool to maintain and a writing career. Yep, that pretty much sums it up.
TBM: What can we expect next from you?
I'm working on this cool trilogy that takes place in the future but actually has a retro f
lair to it
. Everyone lives in houses that are on tracks and they never live anywhere more than two months
before they are relocated
.
It is YA and loaded with hotties and all the teen romance that comes with YA
but
the conflicts and characters in the trilogy are more complex than
I've
taken on
before.
I also have a
standalone
New Adult book waiting in the wings
c
alled
T
he New York
E
xperiment.
I was inspired by my trip to New York this spring when Shackled was nominated for an award and I was able to go to NY for the awards ceremony! Both projects are so fun and I can't wait to share them with you.
TBM: Do you have any advice for your readers who might also be wanting to write?
Write a lot and be prepared to throw some of it away when you realize how bad it is. Also, find a writers group or take classes. There are so many talented people out there that can teach you how to improve your writing. Plus, writing is an evolving skill and you'll want support as you grow and
face
all the growing pains
that you'll feel on your path to becoming a bestselling author
:)
TBM: How can readers of The Book Mystress contact you?
I'd love to hang out with your readers!!
Come and find me on: